Allen Howard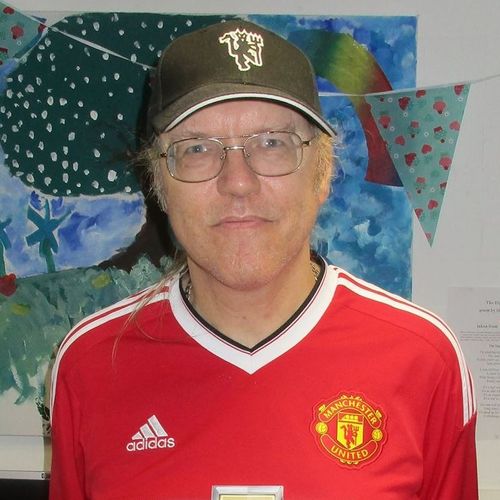 Tune into "The 70's Supershow" every week, where you will get to hear the best music from the 70's and some of the worst. You'll also get the chance to hear the "Wythenshawe What's On Guide" and information about the great Glam Rock Legends.
Hi, I'm Allen Howard, and I've been into Glam Rock since I was a teenager, back in the 70s. My favourite Glam Rocker is also my favourite Rock & Roller, Alvin Stardust, because he dared to be off the beaten track. All the Glam acts tended to be all glitter and sequins, but Stardust had to be in black leather, just to be different, and he was billed by creator Peter Shelley as mean and moody especially for 'My Coo Ca Choo', the song Shelley had written.
As for yours truly, I remained loyal to the Glam era by not being taken in by the emergence of the 80s, preferring the prog rock acts of the day to replace Glam. The 70s were forgotten about by the major record companies, until some bright spark came up with the brainwave of releasing all the Glam trax on CD. I trawl all the record stores and the internet for mint-condition CDs of the 70s so that I can take my listeners back in time to the era that taste forgot.
I'm not an expert on the 70s, by any stretch of the imagination, but I love playing trax that bring back lots of wonderful memories, and am open to all aspects of the decade, such as disco, boogie-woogie, punk, new wave, etc., anything which was a hit or a release back in the 70s.
I realise I'm very lucky to have my own show at WFM, it's a godsend to me, and I'm forever picking some of the best brains around for new ideas.