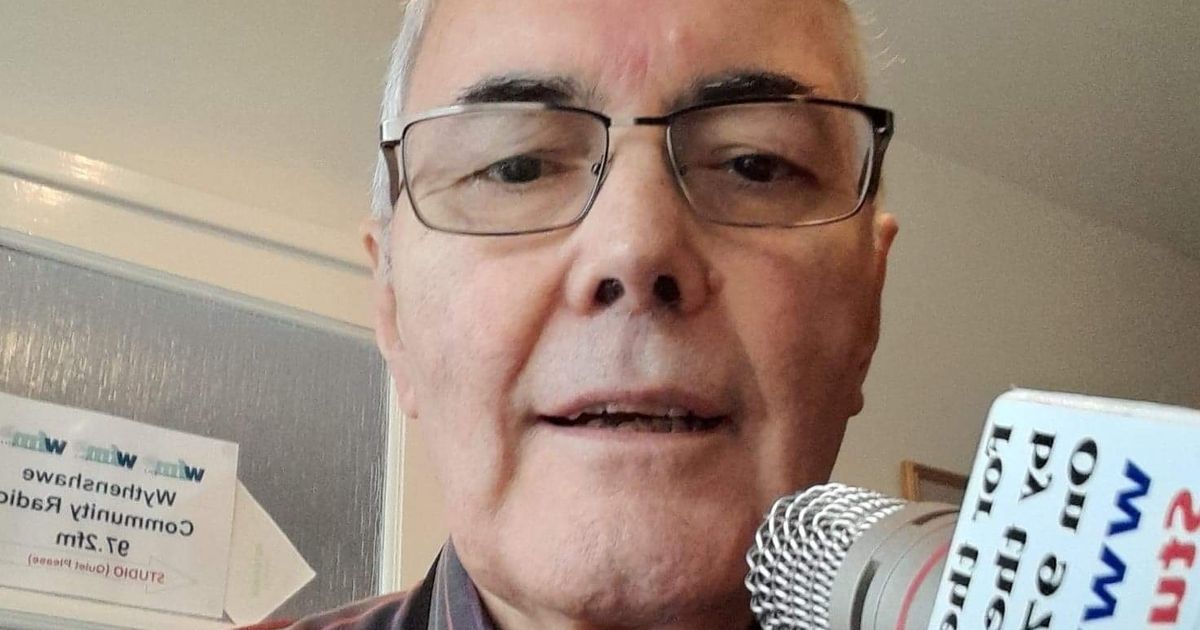 Mike George
Mike presents " The Bigger Breakfast Show" on Monday's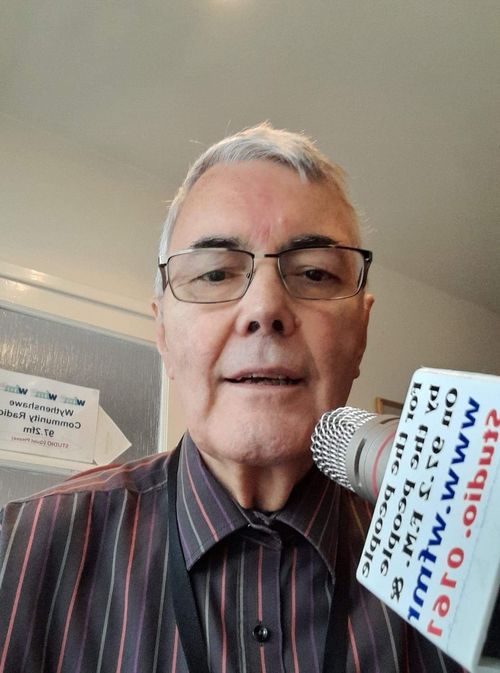 MIKE GEORGE has been one of our stalwart presenters since we started broadcasting from
premises at the Birtles in Civic Centre, almost twenty years ago. Back in 2014, he was instrumental in our achieving
the Queen's Award for Voluntary Service (an MBE).
As a veteran of community radio, he has covered a variety of the shows on the air, ranging from Community Focus,
Hospital Heartbeat (in conjunction with Wythenshawe Hospital), Out to Lunch, Drivetime, outside 'stage' broadcasts
at various venues, and currently settled into the 'flagship' Monday morning Bigger Breakfast Show.
During the Covid-19 Pandemic, for almost the last year and a half, Mike and some off the station's presenters have been broadcasting from their homes, thanks to an emergency equipment grant from OfCom.
His Monday broadcasts include the usual set features of Travel, Weather, and Time Checks, Newspaper latest, Manchester Airport Press Office reports, and Film Reports, plus interviews with local members of the M22 M23 community, as well as celebrities such as Marcus Rashford, Bonnie Tyler and Amir Khan - to name but a few!
Mike enjoys working with people, as besides being at our voluntary Community radio station, he is also a volunteer teacher at Burnage Academy for Boys, Wythenshawe Hospital, as a meeter and greeter,
and over the last 18 months a Covid-19 Marshal at a number of local vaccination clinics, including the former nursery premises at the Forum.
On air from 7 until 10am on Mondays, the phone lines are always open for your calls. Call him on 0161 935 4040 for a dedication! He advises, "Go to that that telephone and
let me make your Monday!"